Frequently Asked Questions (FAQ)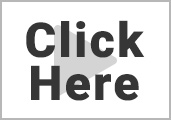 Running time: 3-1/2 Minutes
Occupational and Physical therapists are both trained in the function of the human body. Occupational therapy is more focused on fine motor skills – specifically the hands and upper extremities. Activities of Daily Living – eating, drinking, showering, cooking, daily function, adaptive equipment and home modifications. Physical therapy works with gross motor skills like running, walking, lifting, range of motion and strengthening of all joints and muscle groups.
Consider a provider who is in network, has a good reputation in the community, convenient hours and location, ample parking, handicap accessibility and a quality staff. Ask about patient satisfaction rates. We are happy to provide tours of our facility and answer questions before a potential patient decides where to seek therapy services.
An appropriately designed treatment program may include some uncomfortable stretching but many patients state they feel better after each therapy session.
Every problem is unique. Many patients see relief in their first and second treatment sessions. Tissue healing can take 4 – 6 weeks.
Most insurance companies provide physical and occupational therapy visits. We can check for you or you can contact your insurance company directly.
We encourage our patients to call the number on the back of their insurance card to ask who is in network and if their benefit includes outpatient physical, occupational and/or speech therapy services. Occasionally, insurance plans provide services only before and after surgery while others have no therapy benefits. When talking with your insurance company, ask for a reference number for the call and the name of the person you spoke with. This refers to the record of the call and the associated notes related to the conversation. If after the paperwork is processed through your insurance company, it is discovered that what you were told is not what happens, you can use this reference number to ask for a correction. This is not guaranteed to fix the problem but it will certainly help your chances.
Shoulder, Neck and Back Pain, Sports, Auto & Work injuries, Orthopaedic and Post-Op Rehab, Stroke Rehab & Neurological issues.
Our typical patient is newborn to 100 years old!
You sure can! You choose where to get your hair cut, oil changed and eyes examined. The same is true for your therapy. Patients always have a choice of where to receive their therapy. The patient makes the ultimate decision.
If the patient is seeking physical therapy, the answer is maybe. There are two options: the first option is that some insurance plans offer "Direct Access for Outpatient Physical Therapy" as a feature of their particular plan. This simply means there is no prescription needed from a physician to receive physical therapy services. However, the patient does have the ability to use their insurance benefit. Co-pays, deductibles and co-insurances would apply. This is not approved for trauma, as one should seek services from a physician to rule out a serious injury like a fracture. Medicare does not participate in Direct Access.
One more piece of information to know about the "Direct Access" program is the reason a person is seeking treatment (i.e., back pain, knee pain, etc.) allows either 10 visits or 30 days, whichever comes first. No additional services for the same condition can be delivered again without a prescription from a physician.
The second option involves seeking a prescription for therapy from an urgent care center. The new urgent care facility called Five Star Urgent Care in the Riverwalk Center is open seven days a week and will see patients for all concerns that are not life threatening.
We all know that maneuvering through the healthcare system can be a challenge. We welcome your calls or stop in to meet with us and we will be happy to do our best to help get you the services you need to feel better.