Newsletter Video, August 2019
Click Below - Add Your Own Comment
Physical Therapy is Often Very Effective at Decreasing Knee Pain and Improving Function
Most knee diagnoses respond very well to care provided by our expert clinicians. If you or someone you know is suffering from knee pain, chances are physical therapy can help. Below is additional information about knee conditions, what to do if you have pain, and some recent clinical research that we hope will empower you to make the right decisions for you.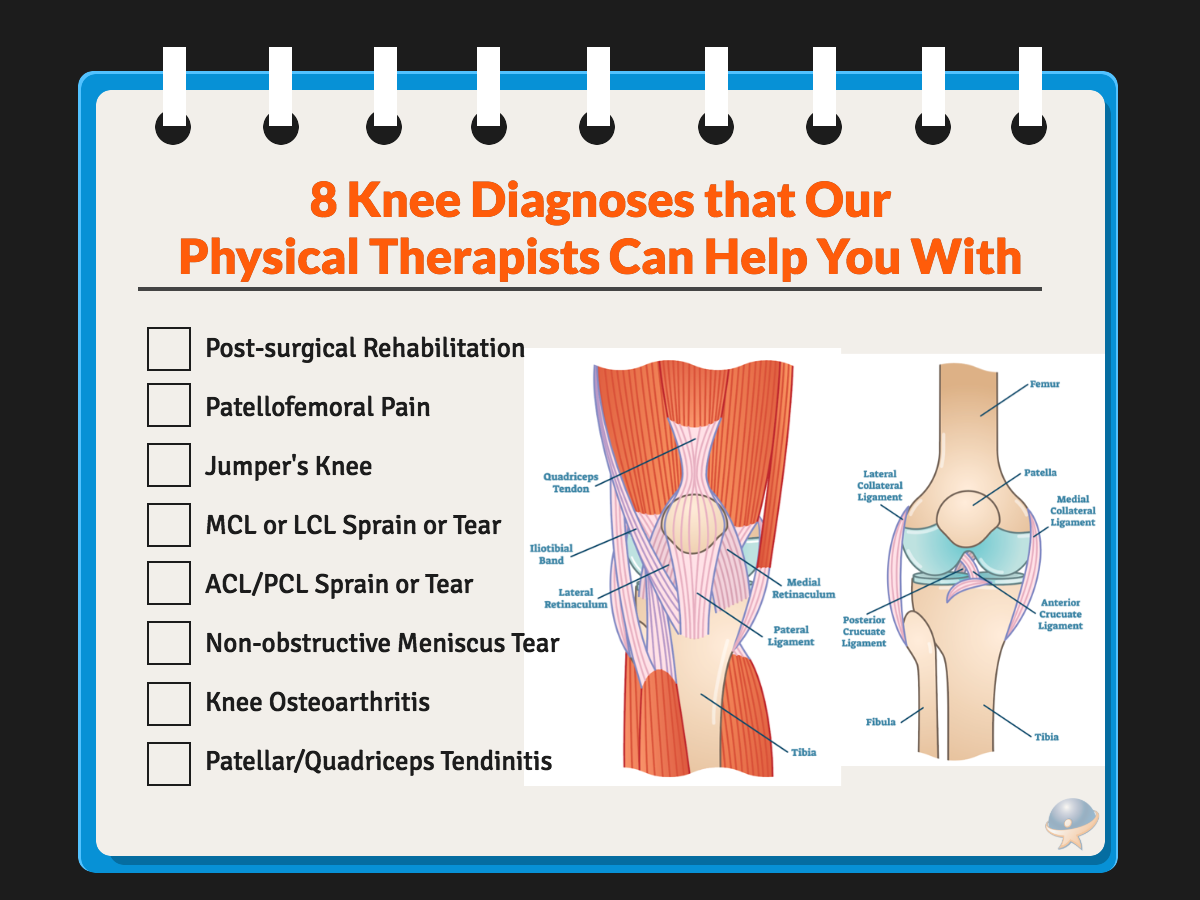 ---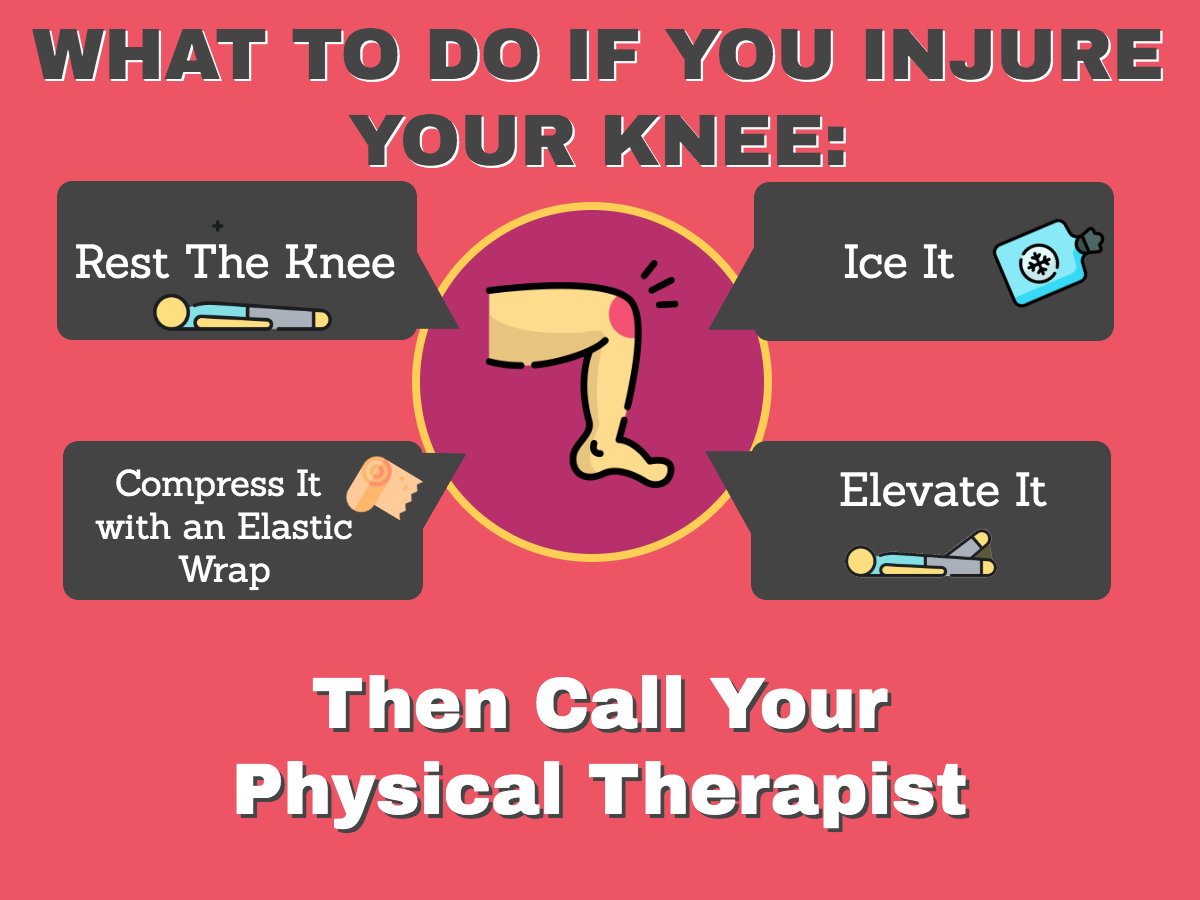 ---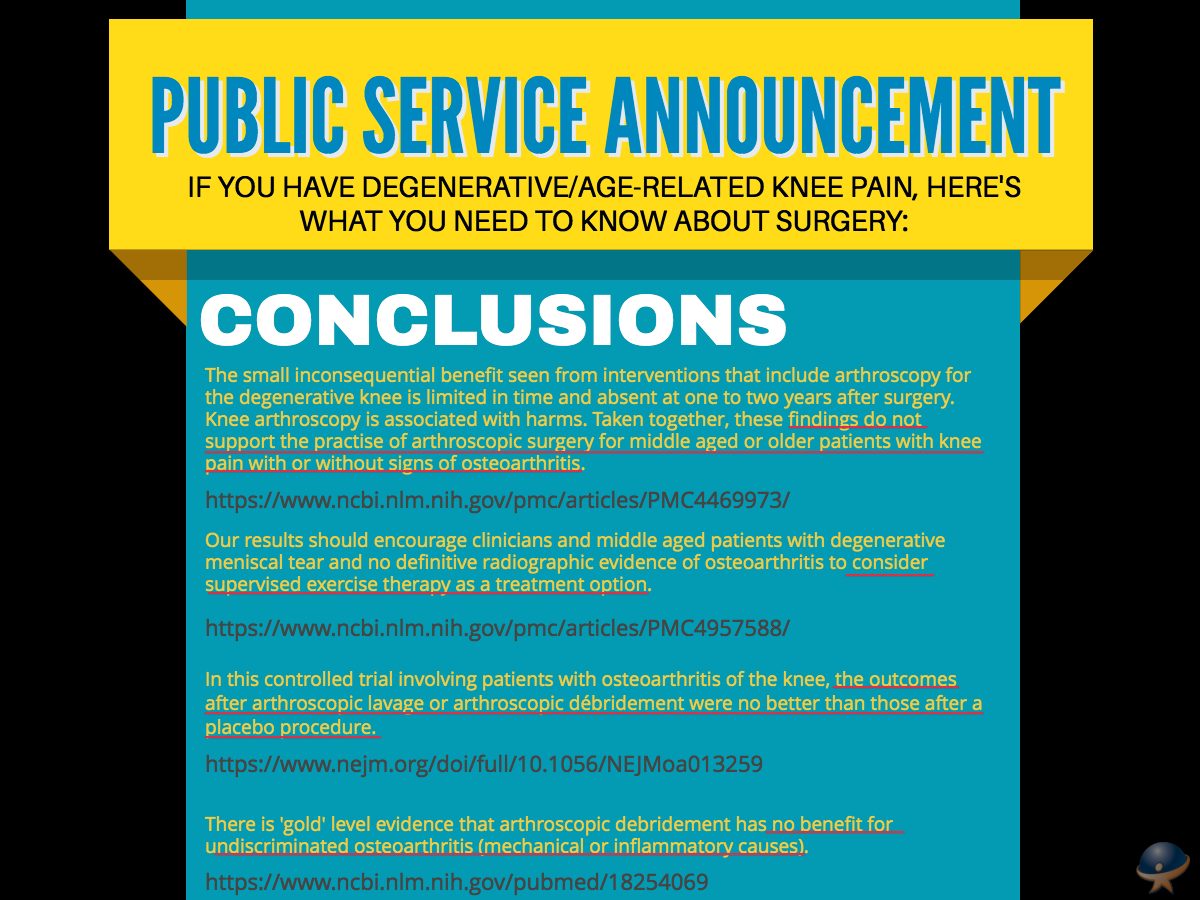 ---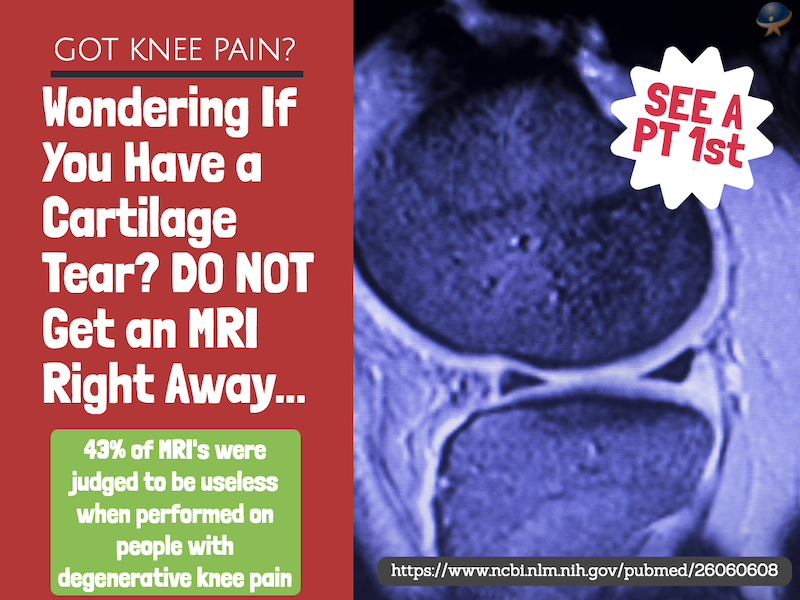 ---
Three Exercises to Help Stabilize the Knee
By improving strength of the muscles that control the thigh (i.e. your hip muscles), you can stabilize the knee joint. Here are three exercises you can perform that might help. Ask your physical therapist first before you start this or any other exercise program.
---
The Bridge
Lie on your back with knees bent to 90 degrees and your feet on the ground
Squeeze your buttocks muscles lightly, then lift hips off floor about 6-8 inches. Avoid arching your lower back
Hold the position for 5 seconds
Repeat 10 times
Perform 2-3 sets
---
The Clamshell Exercise
Lie on your side with knees bent to approximately 45 degrees
Keep heels together, and raise top knee up towards the ceiling
Hold the position for 5 seconds
Repeat 10 times
Perform 2-3 sets
---
Hip Abduction
Lie on side with top leg straight, bottom leg slightly bent
Lift top leg towards ceiling 6-8 inches
Hold the position for 5 seconds
Repeat 10 times
Perform 2-3 sets
---
Reference Articles from the Video
Effectiveness of therapeutic physical exercise in the treatment ofpatellofemoral pain syndrome: a systematic review
Delay Surgery ACL Tears | ACL Tears Physical Therapy
Effect of Early Surgery vs Physical Therapy on Knee Function Among Patients With Nonobstructive Meniscal Tears
Exercise for osteoarthritis of the knee: a Cochrane systematic review | British Journal of Sports Medicine
Disclaimer
The information in this video is intended for informational and educational purposes only and in no way should be taken to be the provision or practice of physical therapy, medical, or professional healthcare advice or services. The information should not be considered complete or exhaustive and should not be used for diagnostic or treatment purposes without first consulting with your physical therapist, occupational therapist, physician or other healthcare provider. The owners of this website accept no responsibility for the misuse of information contained within this website.